At Alton Room Escape, our escape rooms are not scary or creepy at all. They are designed to be fun, challenging, and enjoyable for all ages.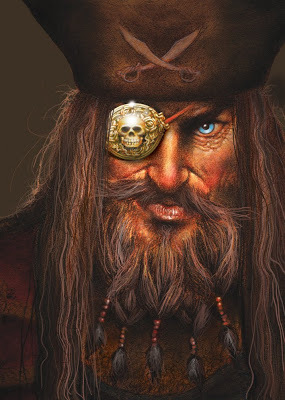 Your group is sailing on a ship in the 1600s, headed for a new life across the ocean. You've sailed into an area where pirates have been attacking ships, taking over and forcing ship captains to walk the plank. Unless your group can escape being held captive in the pirates' Captain's Quarters, your Cap'n will most like become bait for the sharks! The pirates are plundering your ship, and you have 60 minutes to escape and save your Cap'n!

There are two versions of Captain's Quarters:

Version M: (M for Moderately challenging - default setting).

For those who are new or fairly new to this type of activity, who may (or may not) have some team members who are under 18 in their group
Completion rate: 53% with 2-5 clues


Version D: (D for very Difficult - only choose this if you have a very experienced group)
Completion rate: 15% with 2 clues

Minimum 2 people, up to 8 maximum. $25 per person.

Clues are given freely - just ask Polly the parrot!